Fall/Winter Heater Special: $99 Heater Tune-Up
Let Our Family Keep Your Family Warm This Winter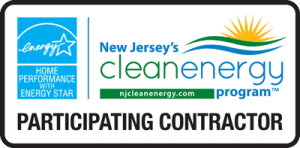 For only $99*, we will tune-up your heating unit and GUARANTEE that it will work for six months, or we'll fix it and credit you $99 for the repair. No questions asked!
Install a New Heating & Cooling System Today and Get:
Up To $4,000 in Rebates AND Up To $10,000 in 0% Financing
As a Participating Contractor for New Jersey's Clean Energy Program, Ben's ProServ can improve the comfort and safety of your home and provide impressive rebate and financing options all while saving you money on your utility bills.
Heating – Air Conditioning – Air Sealing – Insulation
Home Performance with ENERGY STAR – helping you save up to 30% on your energy costs. Home Performance with ENERGY STAR is brought to you by the New Jersey Board of Public Utilities.
Call us today at (856) 500-3222 to schedule a consultation!