See Why Our Customers Love Us
"Everything about this company has been above board throughout the entire process"

Everything about this company has been above board throughout the entire process. Not only are they hard working but they have been nothing but courteous and kind to my family.

- John C.

"Great Service"

Aaron came to our home for service last week. Did a great job and answered all of my questions..

- Rob Richardson

"Competent, Fast and Reasonably Priced"

He fixed the problem within minutes. I was extremely pleased and plan to use his service again at home and at work.

- Linda P

"Would recommend to others!"

Called for a small plumbing problem, and received excellent service. Will definitely use Ben's for my plumbing and electrical needs.

- Cheryl P

"Ben treats his customers like family!"

You can't make a mistake in choosing Ben's Pro Serve to meet all your HVAC needs. This is a company that has integrity and treats customers like family. Over the years, my family has learned to count of Ben and his staff to make our needs a priority and get the job done right! They are experience, knowledgeable, and professional. We can always rest easy, knowing that our equipment is safe and well maintained. Thank you, Ben's Pro Serve! You're the best!

- Kate N.

"Professional and pleasant at a reasonable cost"

I called ProServ because I had a leaky pipe in the basement. Moe and Dan diagnosed the problem and fixed it in short order. These guys are very pleasant, knowledgeable, and professional. What's more, I received a call ahead of the appointment to tell me they were on their way. The cost was very reasonable.

- Tim Mihok

"Love the honesty and courtesy from a local business man!"

Love the honesty and courtesy from a local business man rather than a big box type business or chain of many stores that offers no personal service.

- Trish

"Reliable & Affordable"

Great family business. Reliable affordable. On time service

- John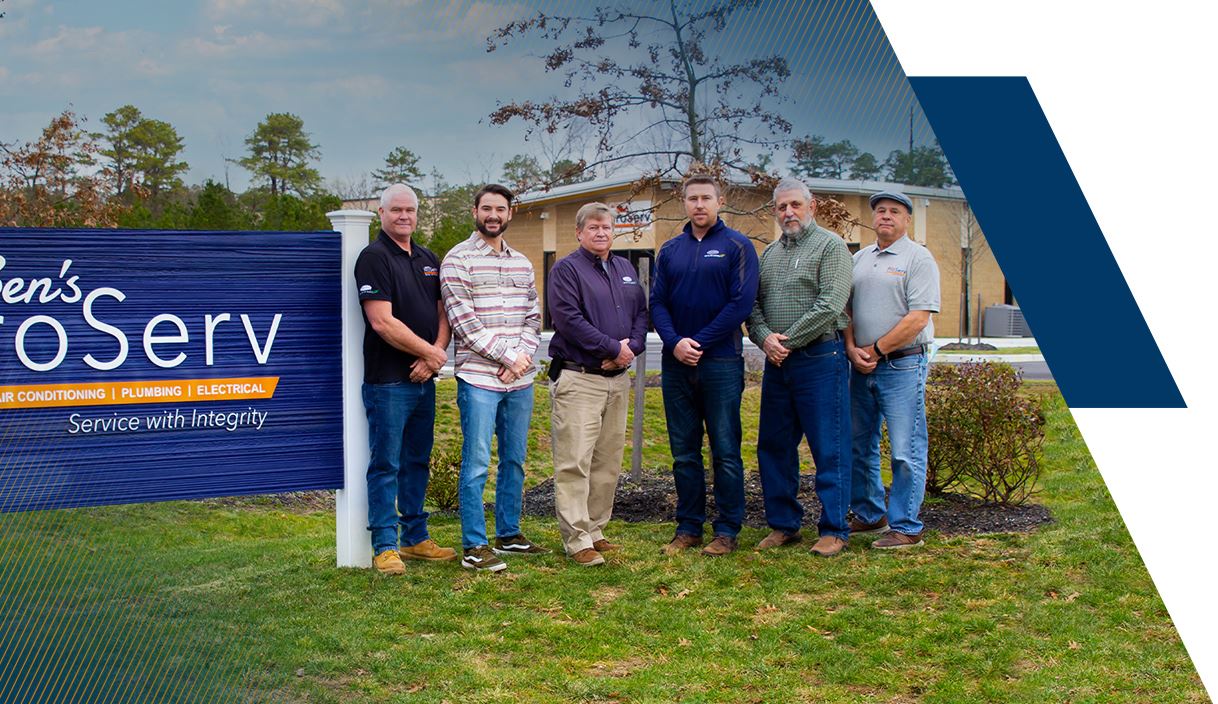 Types of Air Purification Systems
Air purifiers are made in designs that range from filtration systems for a single room to whole house air purification systems that are integrated into the HVAC system. This type of system filters and purifies the air in your home and circulates the clean air back into the home through the duct system.
Commonly used methods for air purification include:
HEPA filters – Effective for removing dust, pet dander, lint, pollen, mold, smoke, and odors from the air
Activated carbon filters – Remove odors, smoke, and chemicals but not dust and other allergens
UV purifiers – Use ultraviolet germicidal lights to remove bacteria and viruses
While some homeowners choose one type of filtration method, a growing number are using a combination of methods to produce the best results for improving indoor air quality. For example, if you are concerned about allergens and illness, a combination of methods may be best for removing all the pollutants from the air. This is often done by combining a HEPA filter with either a UV purification or activated charcoal filter.
Choosing an Air Purifier
The first step to selecting an air purifier is to decide if you want something for one area of the home or a whole house system. Whole house filters are most effective for cleaning the air inside your home. The next thing to consider is exactly what you need removed from your air. Are you concerned about allergens, mold, odors, or bacteria? Once you know what you need to address, you can find a product that will best suit your requirements.
We can guide you through the process of selecting the best equipment for your home and provide free estimates for air purification in Vineland. Our heating and air conditioning technicians are skilled at purification system installation to optimize performance and efficiency.
Give us a call today at (856) 347-3588 or contact us online for a free estimate.