Ahh yes, fall is here and that means temperatures start to dip and pumpkin spice is everywhere. It also means that many of us are firing up our home heating systems for the first time in months. The heating and cooling specialists at Ben's ProServ are ready for calls from panicked customers who encounter problems with their heaters, but we have a warning for those who wait too long to make that call this year, in particular.
Due to COVID-19, there are spot shortages of new heaters – and even parts needed to repair existing units – across all makes and models. While Ben's ProServ has access to heaters in October, that supply will surely dwindle as soon as temperatures drop.
The COVID-19 pandemic has resulted in many people being forced to work from home while others are home-bound due to loss of employment altogether. As we spend more time inside our homes, we take notice of items that need repair – especially HVAC systems that are being used more than before – and those repairs are becoming increasingly urgent.
Customers may find that the wait for getting a new system has stretched from as little as a few days to a few weeks (or longer), due to shortages of available equipment and parts.
At the same time, HVAC equipment manufacturing operations and warehouses in the U.S. and overseas experienced contamination-related shutdowns at different times during the past 10 months. Once those manufacturing operations resumed, they did so at reduced capacity due to social distancing requirements, which hampered equipment production. Compounding this production slowdown are distribution issues that further weigh on the supply side.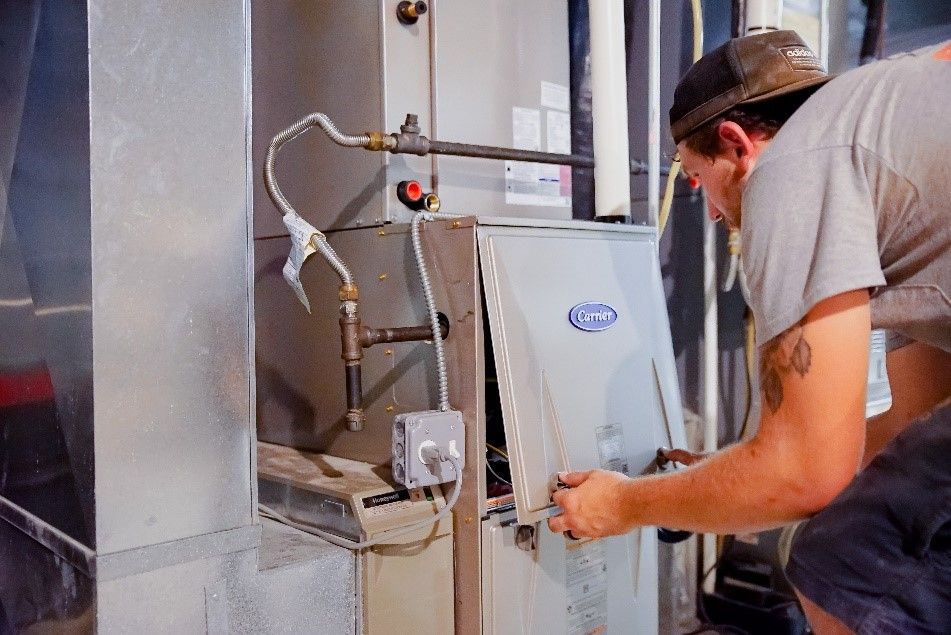 The bottom line is more of us are running our HVAC equipment more. As more of these systems are breaking down, more of us are deciding to invest in more energy-efficient systems. The increased demand is being met by a decrease in supply. Therefore, many customers are being placed on wait-lists or have to be patient while parts and equipment get delivered.
Ben's ProServ has recommendations for southern New Jersey residents who want to avoid being left in the cold this winter.
Have your heating unit checked now to keep up with maintenance to extend the life of your unit. Ben's ProServ is currently offering a $99 "Guaranteed Fall Heater Tune-Up." We will tune-up your heating unit and GUARANTEE that it will work for six months, or we'll fix it and credit you $99 for the repair. No questions asked! (Plus sales tax. Oil heaters additional.)
Change your HVAC filter. Dirty filters not only allow more contaminants into your homes air, but they also make your HVAC system work harder and can lead to premature breakdown of your heater when you need it most.
Even if your heater has not been turned on yet this fall, you can test it by turning up your thermostat to make sure it is operational. An ounce of prevention, as they say, is worth a pound of the cure.
Putting off your heater repair services can lead to further damage and more expensive repairs. By being aware of the less-obvious signs which indicate a problem, you may be able to catch it before it gets much worse.
You should schedule repairs if you have noticed any of the following:
Irregular cycling
Pilot light keeps going out
High gas or electric bill
Insufficient heat in your home
Respiratory issues
If you are unsure whether your system needs to be repaired, but have noticed some of the signs listed above, we are here to take your call.
Ben's ProServ can help you stay out of the cold this winter. Call us at 856-500-3222 or visit https://www.bensproserv.com/heating/ today!