Ben's ProServ is pleased to announce our grand opening in the beautiful city of Vineland, New Jersey! We were thrilled to be welcomed into the community with a ribbon cutting that signified the wonderful relationship we will have with the residents of Vineland.
With more than four decades of experience, our trusted technicians have unmatched experience and will provide you with nothing less than the best in-home services, regardless of the size or complexity of the job. Surrounded by friends, family, and members of the community, we were delighted to be received with open arms during our grand opening, and we look forward to serving you with the most comprehensive and professional HVAC services the residents of Vineland have ever seen.
If you are in need of a heating, air conditioning, plumbing, and electrical technician who can provide you with quality services but won't break the bank, you can look no further than Ben's ProServ, a full-service company providing reliable services with integrity.
Our grand opening means that residents of Vineland will no longer have to put their faith in irresponsible and untrustworthy HVAC companies—you now have a one-stop-shop for a full range of services for your home or business. You can count on us.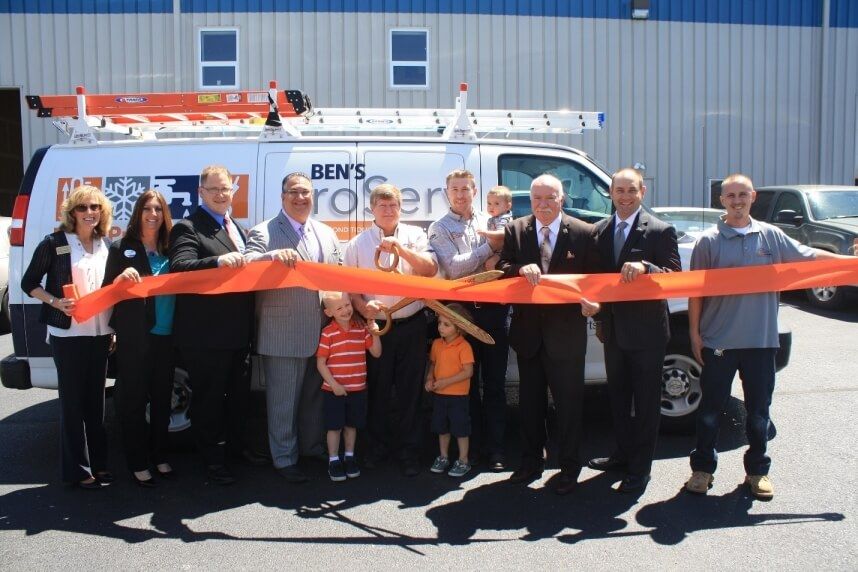 Our responsible and efficient technicians are dedicated to providing you with the top services in the following areas:
Heating repair
Furnace repair and installation
Air conditioning installation
Heating installation
Air conditioning repair
Plumbing repairs and services
Heating service
Air conditioning service
Electrical repairs and services
24/7 emergency services
All of our technicians are certified, trained, and specialized in all of the latest technologies in HVAC, plumbing, electrical, and more. We are so excited to share our grand opening with you so that we can continue to do what we do best: serve the community with excellence and integrity. We strive to create professional relationships with everyone we serve because we believe in putting you, the customer, first—our attention to detail, affordable prices, and reliability will make us your first choice for all things HVAC, plumbing, and electrical in Vineland.
To learn more about our professional workmanship and incomparable customer service, don't hesitate to call us today for a free estimate at 856.347.3588.