When the homeowner of this beautiful Cape May colonial home called us because they had lost all air conditioning, we got out there right away to see what the problem was.
Older homes like this one typically don't have any ductwork, so many people install ductless mini-split air conditioners in order to bring comfort to an older home, instead of relying on inefficient and noisy window air conditioners.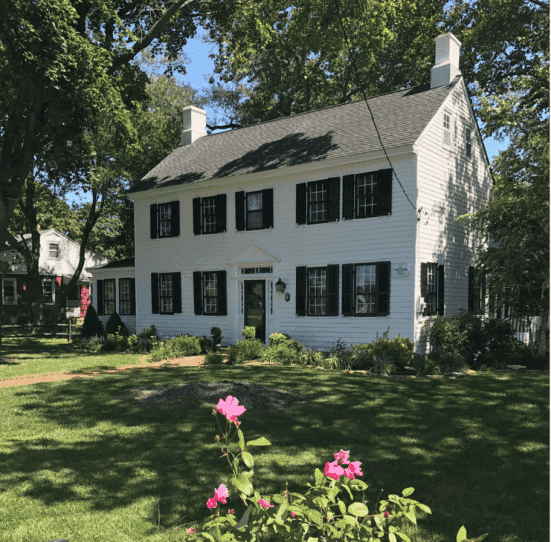 Just like other heating and cooling systems, ductless systems can wear out over time.
Especially here at the Shore, with the salt air and water, almost every HVAC system has a shorter lifespan than it does inland.
So when the homeowner called us to take a look at their ductless system, we weren't surprised to find out that it had a control board that had shorted out.
Problem: 7 year-old Mitsubishi ductless air conditioning unit wasn't cooling. On inspection, the unit had a burnt-out board and the unit needed to be replaced.
Solution: Installed a new Carrier ductless unit for the Master Bedroom to bring a quiet night's sleep and comfort for the homeowner at an affordable cost.
---
There's nothing worse than being without air conditioning, especially in your master bedroom during the hottest time of the year. And finding out that a repair to your broken system is almost as expensive as replacing it, well, you can see why our homeowners were in a tough spot. The homeowners had heard about us through our mailer and gave us a call here at Ben's Proserv, to see what we could do to get them comfortable again- FAST.
When our technician diagnosed the problem, the homeowners needed to make a decision- wait for a replacement part on the old system and still face an expensive repair, or immediately replace the system that was likely getting close to the end of its lifespan. Faced with this tough choice, the homeowners opted for an immediate replacement with a great Carrier ductless system, similar to their older one.
Carrier ductless systems are designed to deliver you the comfort you need for your home, right where you need it. The units do a great job of distributing the air evenly throughout a room, preventing hot and cold spots, and that's particularly important for a master bedroom. In addition, Carrier ductless systems are as quiet as whisper, meaning you won't have the noise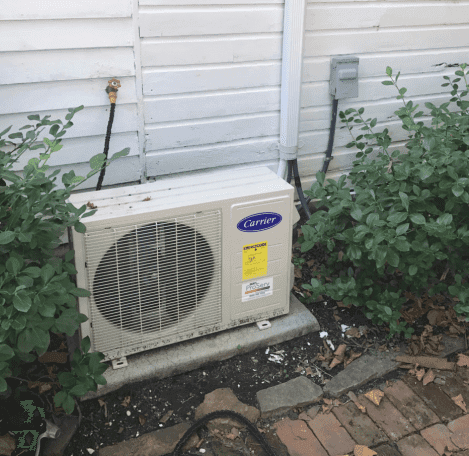 associated with window air conditioners or other systems that can really cause you to lose sleep. The indoor units fit comfortably up on a wall, out of the way, and the outdoor units are small, and can be tucked away so all you see is what looks like a drain pipe on the home- no big, ugly pipes that detract from the beauty of your home, inside or out.
This system is controlled by a remote, and can work as a heater as well. This will allow the homeowners to add just that touch of heat they may want on a chilly fall morning, without having to turn on the heat for the whole home, making this system great for saving money on energy bills as well.
We were so happy to be able to do an emergency replacement with a great Carrier ductless system for our new customers. By providing them with the great service the needed in a hurry and with new, reliable equipment that will last them for years, we know this is going to be the beginning of a great long term relationship!