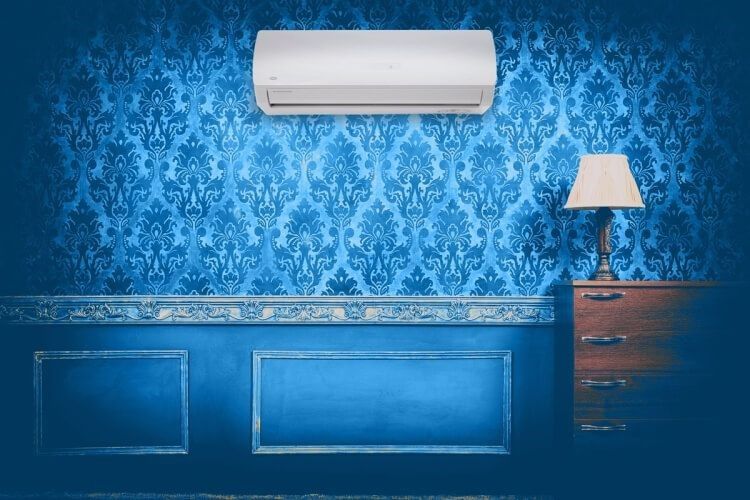 Ductless heating and cooling systems are an energy-efficient comfort solution that improves a home's air quality and saves you money.

At Ben's ProServ, we install Carrier® ductless systems to help our customers achieve the perfect balance of comfort and cost savings.

It's easy to see why these ductless systems are popular – they're versatile and can be installed in just about any room. Their main advantage is that no ductwork is required, and they are perfect for a retrofit or new construction.

Ductless systems typically require a small hole to be drilled through an exterior wall to run conduit and refrigerant lines, along with a place for an outdoor compressor and space for a wall- or floor-mounted indoor fan coil.

Using no ductwork means higher efficiency. In traditional unitary systems, your thermostat options are restricted to all-on or all-off. With ductless, the inverter technology controls the speed of the compressor motor to continuously regulate temperature. The compressor speeds up or slows down according to the home's demand for heating and cooling.

Plus, they're convenient. Ductless heat pumps can be installed in separate rooms or as a whole house solution. There are three different indoor unit types: a high wall unit, a low wall unit and a ducted ceiling cassette – which are great for customizing the comfort in your home.

Ductless systems also improve indoor air quality. By using cutting-edge filtration systems, they reduce irritants and prevent allergens for those who are sensitive. Mini-split AC systems come with filters that can be cleaned.

Installation is easy. Ductless systems are simple to install. Many installations take only one day.

If you're considering a ductless system for your home, make sure you take advantage of New Jersey's rebates that are currently available to save money!

Ductless systems clearly have their benefits. If you have questions or would like to schedule an installation, reach out to us at (856) 347-3588 or click here for more information. [https://www.bensproserv.com/ductless-ac/]

At Ben's ProServ, we value your family's home comfort and are here to help you pick a heating and cooling system that's right for your home. Check out the more than 100 positive customer reviews, as seen on Google. We serve hundreds of customers throughout Atlantic, Cape May, Cumberland, Salem and Gloucester counties. Expect superior workmanship with our team of trained and certified technicians.