Vineland Ductless HVAC Systems
Going Ductless Has its Advantages. Learn more from Ben's ProServ!
There are almost as many things that make ductless unique as there are ways ductless can save you money.
Also, because Carrier® ductless systems feature an advanced filtration system, you can be comfortable knowing the air you and your family are breathing is clean and healthy.
Ductless Is Easy to Install
The lack of ductwork makes these units that much easier to install. There is no hassle and no need to break out the paint brushes. What's more, getting your ductless HVAC system configured is super simple. Installing the ductless unit remains invisible, as you would only need to install a small hole to connect the indoor unit to the outdoor unit where the compressor is. The outdoor compressor provides power to the indoor unit, so there will be no need for additional wiring.
We're Here
When You Need Us Fill out our form or call (856) 347-3588
to contact our team!
Why We Are The Right Choice
Certified Team

Over 40 Years of Experience

Free Energy Assessments

Emergency Services Available

Financing Available with Approved Credit

Free Quotes for System Installs & Replacements
Everything about this company has been above board throughout the entire process. Not only are they hard working but they have been nothing but courteous and kind to my family.

He fixed the problem within minutes. I was extremely pleased and plan to use his service again at home and at work.

Called for a small plumbing problem, and received excellent service. Will definitely use Ben's for my plumbing and electrical needs.
Heats Great, Less Filling!
It can be hard to decide what you'll enjoy more; the even warmth of a ductless system on a cold day or not having to spend money filling an oil tank.
The simple truth is, if you use oil and gas to heat your home, you're in for even more savings!
Carrier® ductless systems are electric. That means ductless can drastically reduce or eliminate your need for fossil fuels.
Multi-Stage Allergen Filtration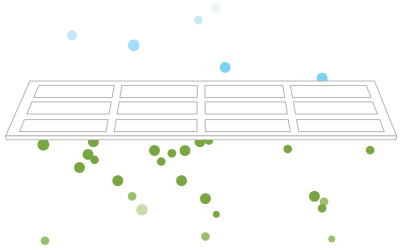 Carrier® Ductless features a multi-stage filtration process that removes particulates and contaminants from the air during continuous fan operation that provides better circulation.
The allergen filter traps dust and allergens and improves your overall indoor air quality. Some systems can also use a specialized filter for odor absorption, just in case of any accidents.
Ductless Is a Breeze to Clean
The ductless unit filter is easy to access and easy to clean. All you need to do is lift the lid to access the filter and simply use soap and water to clean the filter itself.
Ductless is Environmentally Friendly
The majority of Carrier® ductless units are Energy Star® rated. And, all of the models use only the exact amount of energy they need all while consuming zero fossil fuels.
Proudly Serving
Vineland & Surrounding Areas
24-Hour Emergency & Same-Day Services Available