At-Home Ductless in Vineland
Customize Your Comfort with Ben's ProServ
From the installation process down to the precise level of heating and cooling control, Carrier® ductless is custom-fit for your home and lifestyle.
Ben's ProServ has helped homeowners all over Vineland. Go ductless and we can help you too!
Ductless Cools
Keeping you cool as a cucumber all summer long, up to 130° F.
Rapid Heating and Cooling
Need to make your room or zone comfortable in a hurry? Carrier® ductless features Turbo Mode which allows the fan to operate at a super high speed for 20 minutes to cool or heat the room rapidly.
Ductless Heats
Keeping you warm and cozy all the way down to -22° F. Brr!
We're Here
When You Need Us Fill out our form or call (856) 347-3588
to contact our team!
Why We Are The Right Choice
Certified Team

Over 40 Years of Experience

Free Energy Assessments

Emergency Services Available

Financing Available with Approved Credit

Free Quotes for System Installs & Replacements
Everything about this company has been above board throughout the entire process. Not only are they hard working but they have been nothing but courteous and kind to my family.

He fixed the problem within minutes. I was extremely pleased and plan to use his service again at home and at work.

Called for a small plumbing problem, and received excellent service. Will definitely use Ben's for my plumbing and electrical needs.
Ductless is Whisper Quiet
When you need quiet time for your next binge-watch session, or whatever it is you like to do, you won't be bothered by a noisy HVAC system.
Ductless is ideal for spaces where people spend large amounts of time and need low sound levels.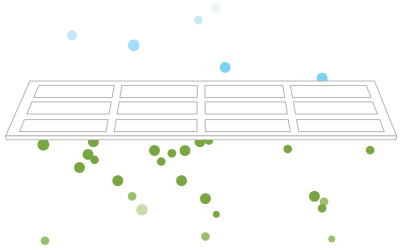 That's because ductless indoor units are whisper quiet; you'll barely notice that they're even on.
Take a Deep Breath and Save
While your ductless indoor units are using a multi-stage filtration process to clean your air, they're also saving you money. Find out the many ways in which Carrier® ductless can help lower your monthly energy bills.
See Installations Ben's ProServ Has Done in and Around Your Neighborhood
From Vineland and throughout Cumberland County, we have served the entire South Jersey area for years!
Older and Historic Homes
Ductless can be customized to fit the aesthetic of an older or historic home, retaining its appeal and charm. This is because it doesn't rely on the bulky ductwork that past systems have used.
Row and Townhomes
Row and townhomes don't have the capacity to keep more traditional heating or cooling units, and so a ductless system might just be the right fit for you.
Ideal for Single Room and Other Applications
Sometimes a single zone is all you need:
Learn More
Ductless split technology has been around for a while, but it's pretty new to folks, in the United States. It's a proven and super-efficient heating and cooling system that we recommend, but we also recommend you learn as much as you can about it.
Download the Carrier® ductless guide below or find out what kind of rebates and financing are available.
Proudly Serving
Vineland & Surrounding Areas
24-Hour Emergency & Same-Day Services Available